We're thrilled you've chosen to study at CapU and we can't wait to welcome you to one of our three beautiful campuses.
As a student at CapU, the door is open to fascinating ideas and incredible opportunities. Start your new life with fellow students from across the world and discover who you are – and who you want to be.
Starting university can be intimidating, so our aim is to make it as easy as possible for you – and leave you time to have some fun. Here's how we'll help you navigate the first few weeks as a CapU student.
JumpStart
JumpStart is a summer program for admitted students who want to get a glimpse of what CapU has to offer before New Student Orientation.

Come and connect with other new students and learn about the resources and services to help you succeed. For more information, visit the JumpStart page.
New Student Orientation
Come get a taste of the CapU spirit. We have a whole lot of fun activities planned for you including the legendary annual scavenger hunt and street party.
Start making friends, meet the CapU instructors and learn where important areas and services are located on campus. Take a look at our Orientation page for more information.
Student housing
CapU Residence life offers engaging programs and activities that help you grow and succeed at school, while meeting new people and building lasting friendships.
Find out how to apply, what it's like and what's included at CapU Residence.
If you're looking for off-campus housing, the Capilano Student's Union (CSU) keeps an online list of private rentals. For more information about housing or other CSU services email studentemployee@csu.bc.ca or call 604 984 4969.
Getting here and finding your way around campus
Whether you plan to drive, cycle, walk or take transit to CapU, you'll need to know how to get here and where everything is.
You'll find those details as well as campus maps and other information at Our Campuses.
Student life at CapU
Join a club or organization, play sports or music and take advantage of the communal areas on campus to meet people and make new friends.
See what's available at Community.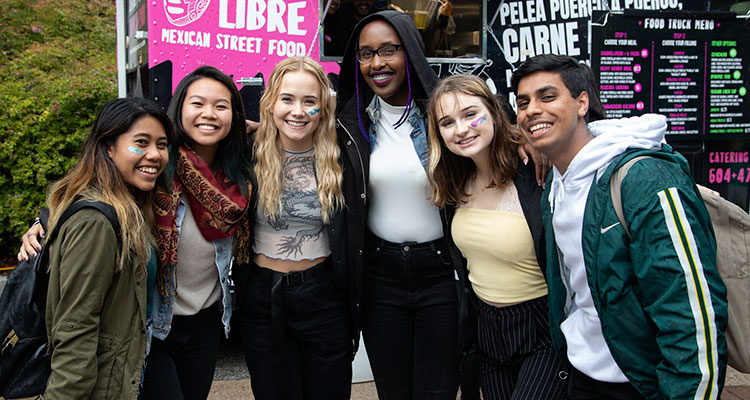 We're here to help
Get off to a good start with your studies. Polish up your writing and math skills or get advice on career or course planning. Find all the help you need to succeed at Academic Services.
If you need help with your physical or mental health, accessibility support or childcare, or if you have a security concern, visit Counselling & Mental Health for resources, contact information and advice.