There are many factors that may impact a person's financial security and their ability to access consistent and adequate food to support a healthy and active lifestyle.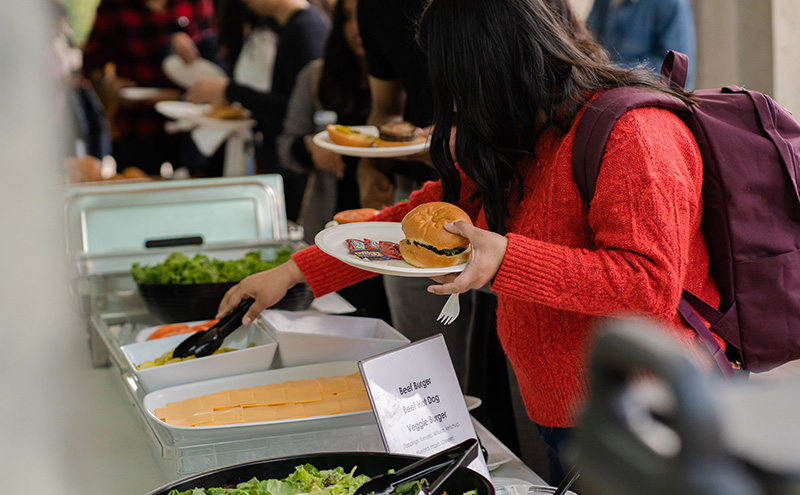 According to the 2021 Canadian Campus Wellbeing Survey, approximately 28% of CapU students struggle with food insecurity. If you are in need of food, we want to remind you that you are not alone and that there are resources at CapU and in our surrounding community to help you.
We are currently expanding our programming with the goal of providing more consistent and comprehensive food security support to the CapU Community in early 2023! While we continue these efforts, here are a few resources for you:
Grab-and-Go Food Items
If you are on-campus, you can access free non-perishable food items at the CSU Community Cupboard (Library Building, room LB196) or the Food Security Table in the Student Affairs office (Library Building 116) anytime during operating hours.
Community Resources
Available resources:
Food Security Pop-Up Events
The Capilano Students' Union and the office of Student Affairs partner to host monthly pop-up events where you can shop for free groceries and get a referral to Quest Food Exchange. Follow @capstudentunion and @capustudentlife on Instagram for updates on the next event!
If you would like additional support navigating financial or food related resources, please connect with Your Early Support Program by emailing earlysupport@capilanou.ca.