Kate McGarry and Keith Ganz with CapU Jazz Ensembles
Grammy-nominated duo shares inventive reworkings of classics with CapU Jazz ensembles large and small.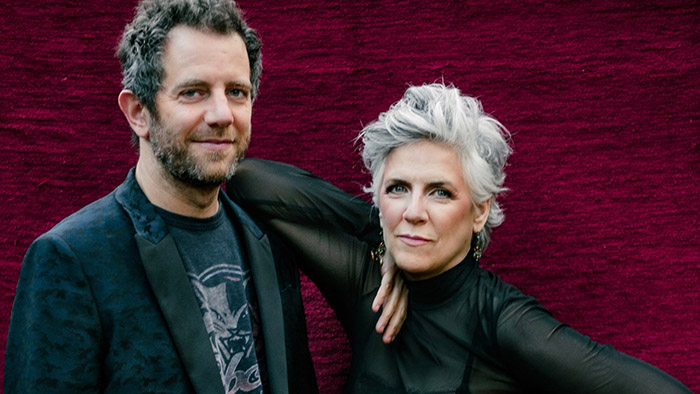 Multi-time Grammy nominee Kate McGarry – "one of the country's premier jazz singers today," according to NPR – and renowned guitarist and life partner Keith Ganz (Harry Connick Jr), offer imaginative and fresh perspectives on the indelible pop standards of the '60s and '70s on their latest album What To Wear In The Dark.
McGarry offers up her distinctive take on Steely Dan's "Barrytown," The Eagles' "Desperado" and George Harrison's "Here Comes the Sun." On Joni Mitchell's "Both Sides Now" her delivery is angelic. Then there is "Life, I love you," a line from Paul Simon's "The 59th Street Bridge Song (Feelin' Groovy)," one of Simon's happiest tunes. She picks her composers well, opening with the one Great American Songbook tune of the set, "Dancing in The Dark."
McGarry has the rare ability to deliver a tune with remarkable immediacy—like she is singing it just for you. With Ganz and CapU Jazz ensembles guiding her delivery, expect to be swept away.
Contact