If you'd love to immerse yourself in contemporary literature and creative writing, start in the Associate of Arts degree in Creative Writing at CapU.
Hone your writing under the guidance of practicing writers, who specialize in poetry and poetics (including digital poetics), the novel, micro-fiction, creative non-fiction, writing for children, ficto-criticism, radio and short film scripts.
You'll start your first year by studying multiple genres and branch out in second year to explore poetry, fiction, non-fiction, playwriting and writing for children.
Find out more about this associate of arts program below or contact humanities@capilanou.ca to learn more.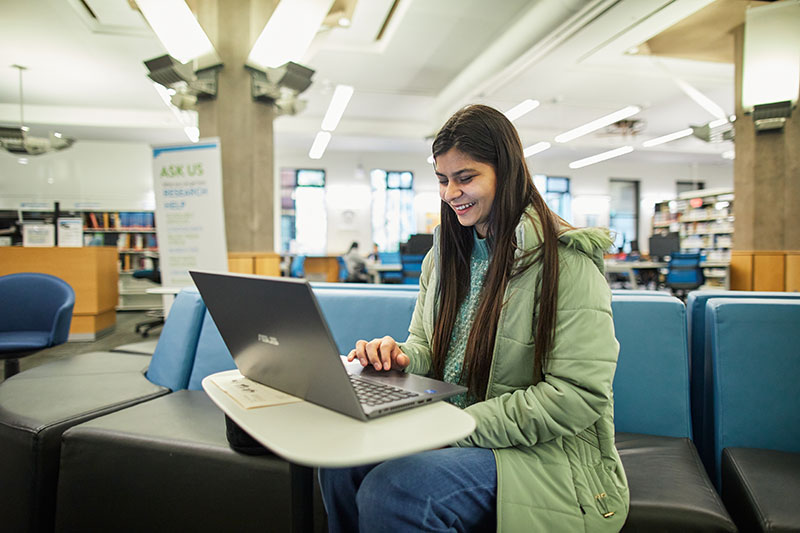 Become a well-rounded writer
You can choose electives to help you improve your writing skills, with options in Indigenous literature, advanced studies in fiction, literature into film, English literature and more.