Portfolio submission dates
You can submit your animation portfolio from October 3, 2023 – March 12, 2024 (11:59 p.m.). Visit the "Admission" tab for more information.
The two-year 3D Animation for Film & Games diploma program gives you the skills to bring 3D computer-generated characters and environments to life.
You'll start your 3D animation schooling by learning the key techniques of 3D and animation software, receiving coaching from instructors and industry professionals who have decades of real world experience, with many still working in the film, TV and video games industries today.
If you're looking to get an exciting career in animation off the ground, the 3D Animation courses at CapU are where you start. Scroll down to learn more or get in touch today.
Unreal Engine academic partner

This program is an Unreal Engine academic partner. The CapU School of AVFX also offers Unreal Engine Workshops, all facilitated by experienced Unreal Authorized instructors.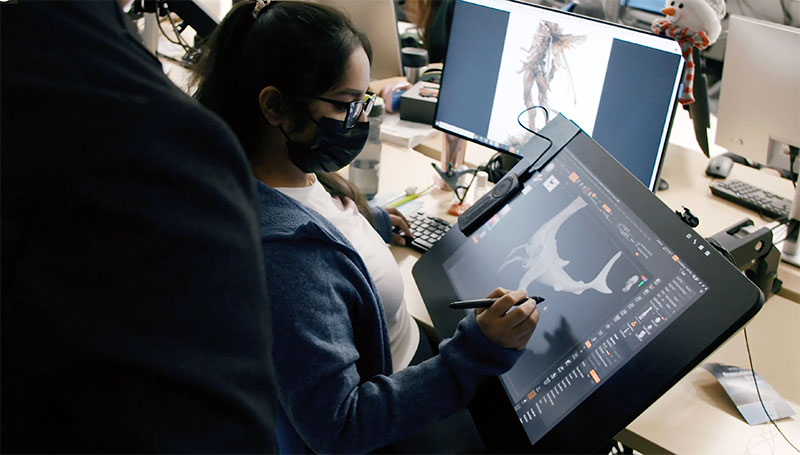 Focused animation career training
Expand your creative skills, with courses in visual effects, storytelling, lighting, rendering, character animation and 3D modeling. CapU's 3D animation school will prepare you for many career paths in the industry:
3D Animation Courses for Film and Games at CapU