Notices on this page include construction notices, maintenance notices, elevator notices and planned outages.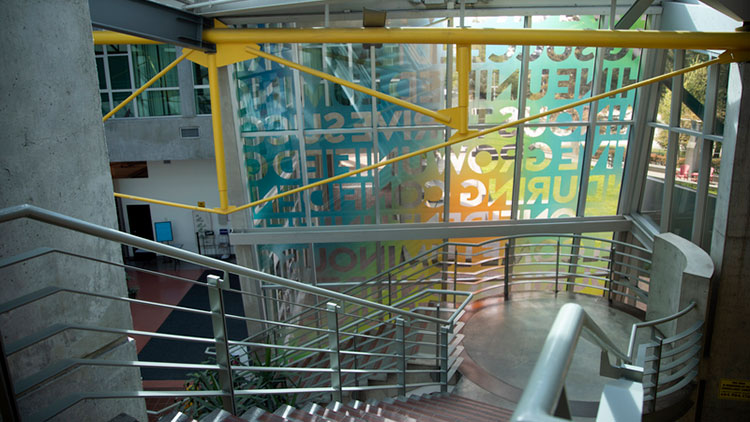 Location: North Vancouver Campus
Impacts of interruption: Contractors working at Purcell Woods VR-329 will be blocking-off parking spaces along this stretch of road for three months beginning on February 17.
Scope of work: Excavation work will be taking place across from Parking Lot 3 on Skeena Road
Construction period: February 17 to mid-March 2021
Contact: Facilities services ext. 4963
Location: Birch Building
Impacts of interruption: Facilities advises that meetings and classes should be held away from this area to avoid potential noise disruption.
Scope of work: Loud jackhammering and scraping will be occurring daily on the Birch Building roof.
Construction period: Until March 31, 2021
Contact: Kenny Fung, facilities project management ext. 7354
Location: Library Building
Impacts of interruption: While parts of the Library Building remain open, some areas will be closed for the duration of the construction period. Signage will be posted around the building. Please note the following:
You may have to use other washroom facilities or find alternate entrances, exits and routes around campus during this time.
Noisy and disruptive work may take place during the day. Construction will adhere to the District of North Vancouver's noise bylaws.
The drop-in computer/printer lab has been relocated to the Library Building, room LB316. It will be open 8 a.m.–7 p.m., Monday to Friday.
The bike storage area will be inaccessible throughout the duration of this project. Please use alternate locations.
Scope of work: To replace the 1973 section of the Library Building façade, including work to replace the original exterior walls and windows. Once complete, the retrofitted Library Building façade will:
Increase thermal comfort for students and employees studying and working in the building
Decrease campus energy consumption and reduce GHG emissions
Extend the overall life of the building
Construction period: Work to be completed from January 21, 2021 to late summer 2021.
Contact: Kenny Fung, facilities project management ext. 7354